Beijing Enterprises Clean Energy Group Limited is listed in the main board of the Hong Kong Stock Exchange, jointly established and held by BEWG, CITIC industry funds and TusHoldings (01250.HK). The company gives full play to the advantages of mixed ownership, and is engaged in developing various clean energy businesses such as solar power generation, wind power generation, hydropower generation, and clean heating. Meanwhile, it carries out forward-looking arrangement of smart micro-grid, energy storage, power distribution and sales. With clean energy development and clean energy utilization as the main line, the company strives to build a clean energy ecosystem with multi-energy complementation and multi-industry collaboration. By the end of 2019, the cumulative installed capacity of new energy has reached 3.5GW, with projects covering more than 20 provinces and cities in China and Australia.
Beijing Enterprises Xianghetu Wind Farm Project
· Improving ecological environment in desert areas with wind resources
Beijing Enterprises Xianghetu 50MW Wind Farm is located in Jiaer Gale Saihan Town, Alxa Left Banner, Inner Mongolia, with an average elevation of 1,400 meters. The site area is a flat wind farm, and the overall project covers an area of about 282 mu. The total design annual on-grid power of the project is 127.9 million kWh, and the average equivalent utilization time over the years is 2,558 hours.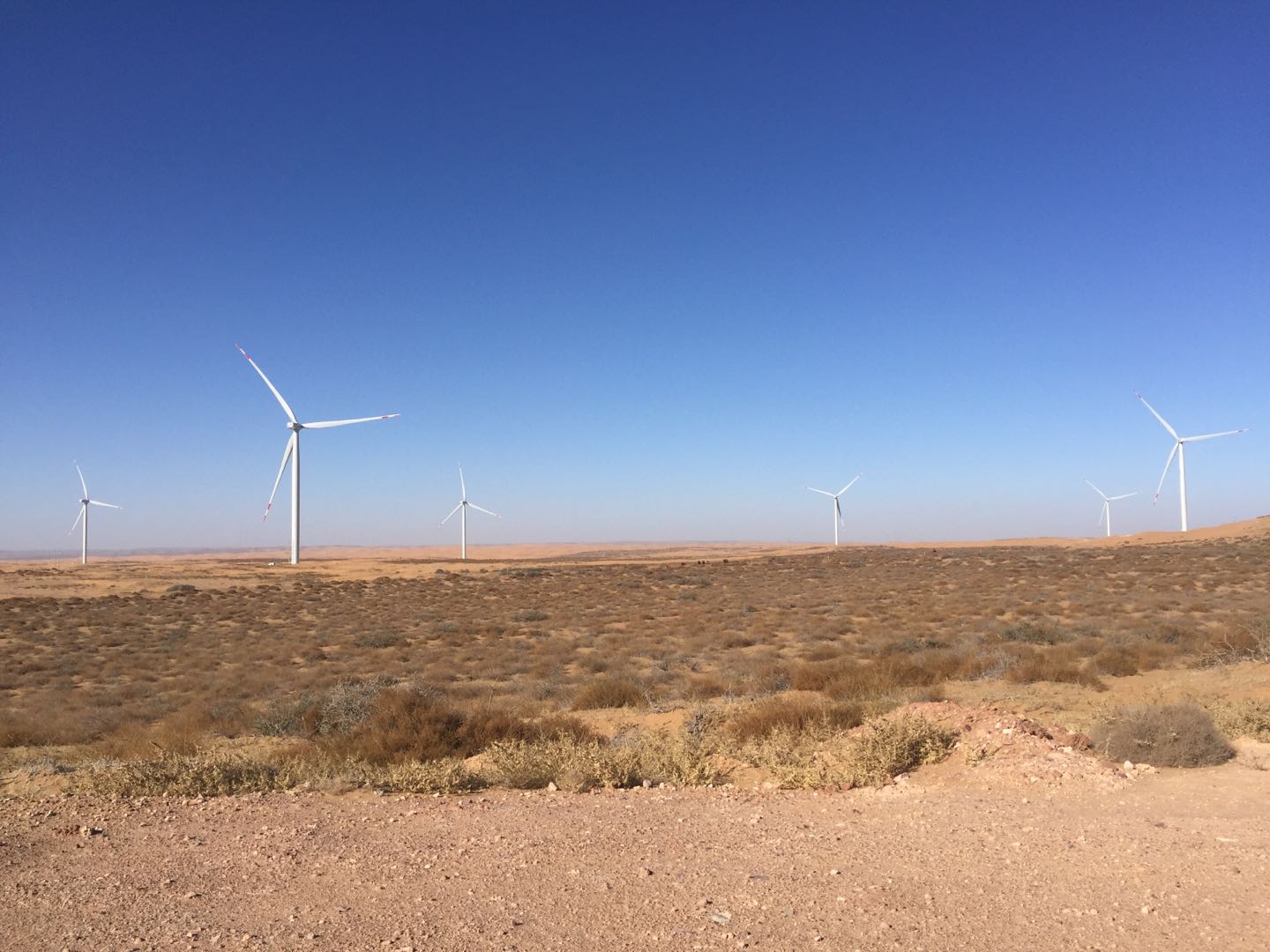 Yingshang CPV Power Generation Project
· Fish farming and power generation complementary mode, achieving the purpose of multi-dimensional development
Yingshang CPV Power Generation Project is located in Jiaogang Lake, Lukou Town, Yingshang County, Fuyang City, with a planned total capacity of 150MW. The project adopts an innovative development mode of "power generation on the upper part and fish farming on the lower part" to realize the secondary use of land and become a new application model for the photovoltaic industry, which is of great strategic significance for the transformation of urban and rural energy use.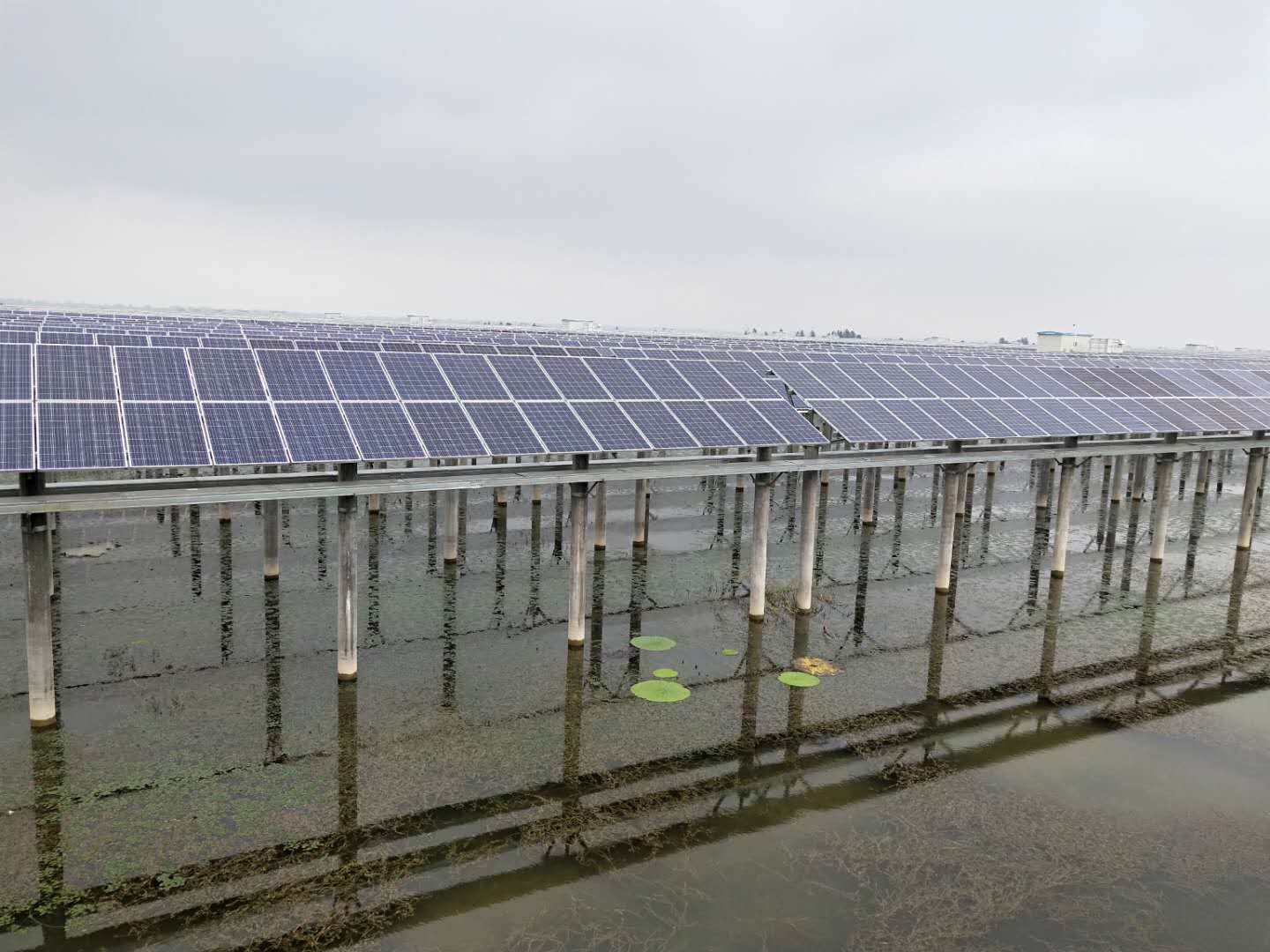 Zhongsheng Weishan Coal-mining-induced Subsidence Area 50MW PV Power Demonstration Project
· National PV technology "leader" project to improve the ecological environment of coal-mining-induced subsidence areas
This project is PV power generation by use of the depressions in the coal-mining-induced subsidence areas to realize the multi-dimensional comprehensive utilization of land resources and improve the ecological environment of the coal-mining-induced subsidence areas relying on the complementation of fish farming and power generation and agriculture and power generation. The annual average on-grid power of this project is more than 60 million kWh. Compared with thermal power plants with the same power generation capacity, about 17,947 tons of standard coal can be saved for the grid each year.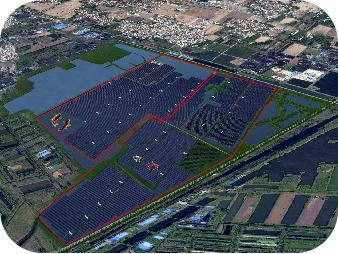 Beijing Enterprises Xintai 100MW Agriculture and Power Generation Complementation Leader Project
· Agriculture and Power Generation Complementation Project driving local farmers to increase production and income and income
The Beijing Enterprises Xintai Project is located in Zhai Town, Xintai City, Tai'an City, Shandong Province. The project has built a 100MW PV industry relying on agricultural greenhouse facilities and based on the principles of agriculture first and then power generation, as well as efficient combination of farming and PV power generation, which can solve local employment of 2,000 people, driving local farmers to increase production and income.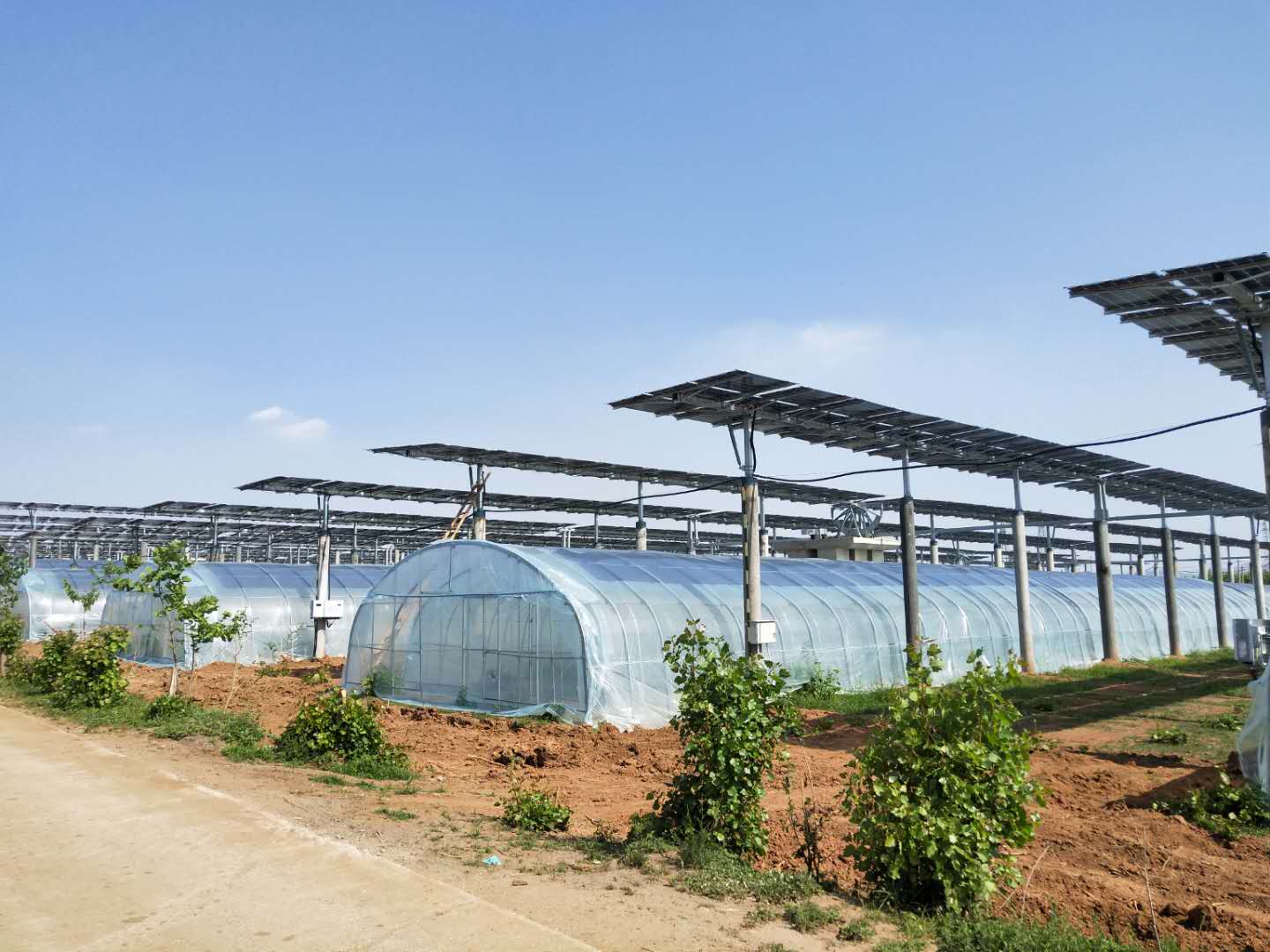 Shaanxi Yuyang CNE Solar Power Generation
·Ecological PV power generation, increasing land utilization rate, and preventing desertification
Shaanxi Yuyang CNE 100MW Solar Power Generation Project is located in Yuyang District, Yulin City, Shaanxi Province, and generates approximately 140 million kWh of electricity a year after it is put into operation. Farming can be conducted under the PV modules in the project to increase land utilization rate and prevent desertification, which is of great significance to the optimization and upgrading of the energy and chemical base industry in northern Shaanxi and promoting local social and economic development.